25/03/2015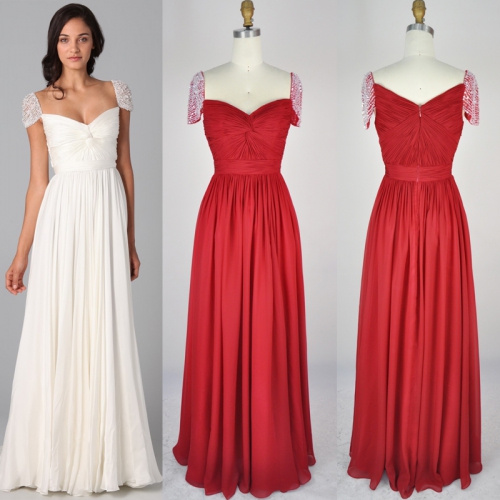 Prom preparation involves your time, efforts and the most important, lots of money. The average prom cost is said to be $500. Some parents are happy to splash out, while others can't afford to do so. If you have tight budget on prom, following tips may help you reduce the prom costs.
1. SET A BUDGET
The best way to cut down on prom costs is to set a budget. This means that spending won't get out of hand, whereas if you pay for everything, you could find yourself spending a fortune. Dress, hair, makeup, transport etc. soon add up. Setting a budget is also a good way for your teen to learn to prioritize spending. For example, if they want a limo, then they'll have to economize on the dress.
2. BUY ONLINE PROM DRESSES
Shop around online and you can find some gorgeous dresses at very low prices. Many parents order from China, although you'll need to order well in advance to allow for slow delivery times. Or if you are good at sewing, you could make the dress yourself.
3. SHARE TRANSPORT
Get together with other parents and organize transport. Even a limo can work out reasonably priced if shared between a group. Other alternatives are to borrow a car if you know someone with a luxury or vintage vehicle, or to simply call a cab. You can even drive your daughter to the prom yourself - a limo really isn't a necessity.
4. USE ACCESSORIES YOU ALREADY HAVE
The dress is going to be the most important item in the outfit - it's the piece that everyone will notice. So if you're going to splash out on anything, the dress is probably the best choice. Look in your closet to see if you already have shoes and jewelry that will go with the prom dress.
5. DO HAIR & MAKEUP YOURSELF
Some parents are hiring makeup artists and hairdressers to get their daughters ready for her prom. But you will save a lot of money by helping your daughter to do her own hair and makeup, or getting her friends to do it. There are plenty of tutorials that will show you how to style hair for a special occasion - just be sure to practice the style in advance.
6. DON'T BUY PORTRAITS
It may be tempting to pay for a formal portrait of your daughter to remember her prom by, but it's really not necessary. Digital cameras are now so good that anyone can take perfectly adequate photos. You can probably find a much nicer location than a studio to take photos, such as your own garden or a public park.
Prom is the greatest event of teen's life and mark the end of school. Being economic does not mean that you have to sacrifice style. Try shopping for affordable prom dresses online, which would help save a lot of budget. Keep these tips on mind when you are busy preparing the coming up occasion and avoid spending far too much.
24/03/2015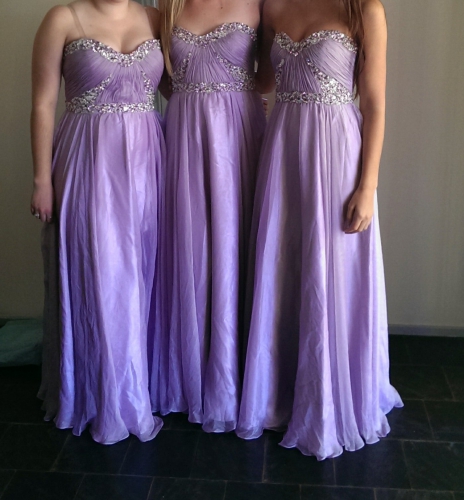 With prom season fast approaching, it's time to shop the prom dresses. Young girls deserve to look and feel best on this special occasion. To achieve this, a gorgeous prom outfit is absolutely needed. Among all the popular prom styles, the strapless prom dresses top the list.
Strapless prom dresses are stunning and can be bought in long and short versions. It can be a lot of fun to put together the perfect outfit for the prom or any other special occasion. Strapless dresses can be bought in any price range and if you are on a strict budget you can still have a fabulous-looking gown for prom. Part of the fun can be seeing how inexpensively you can put together an amazing looking outfit for your prom night.
Lots of online prom dress stores offer unique and daring styles to select from with prices that cannot be ignored. Customers will are able to find new styles and fantastic trendy strapless prom gowns for their next prom apparel at one of the least expensive locations through many of these web options. Offering the best occasion dress selections, prices and accessories which are extremely likely to make an event a hit is one of benefits of shopping at many of these online locations.
If you have a teenage girl that or are the person going to the prom, it is time to looking for the prom outfit, before it's too late. If can't decide what prom style to go, strapless prm gowns are always great options. Make sure you find the best prom gown without breaking the bank by searching the best prom dress at pinkyprom.uk.
23/03/2015
Prom is the most important high school event and it costs a lot of money to create a fabulous prom look for the big occasion. However, to achieve a stunning party look, it does not mean that you have to break the bank. You could buy the most expensive high fashion designer prom dress that costs quite a few for this one trip OR you could be smart and save budget by purchasing UK affordable prom dresses under 100.
Did you like red carpet fashion at the Emmy's or in the pages of Glamour? Fulfill your dream with affordable price at Pinkyprom. Pinkyprom.uk specializes in evening dresses and prom gowns under 100.

Pinkyprom.uk is primarily concerned with Prom and Occasion Dresses. There is no surprise as her design ethos seems to embody the "Hollywood Classic" look...somehow paradoxically both trendy and classic...whether your on the silver screen or crown for queen of the dance...Pinkyprom is a great choice. Be sure to compare closely and select the dress that best fits your party style. You will probably appreciate the function afforded by a shorter prom dress if you like dancing. Keep in mind that if you select the right dress you will be able to wear it to other special events. If you want to add an extra dose of elegance, go with a long length prom gown under 100.
Most of the affordable occasion dresses are of timeless designs and can be worn to other formal events, if suitable alternation taken, such as Graduations and weddings for bridesmaid dresses or cocktail parties. Shop trendy 2015 UK prom dresses online with low price and save your money for shining accessories for prom 2015.