17/03/2015
Prom Perfection – Useful Tips on Planning Your Senior Prom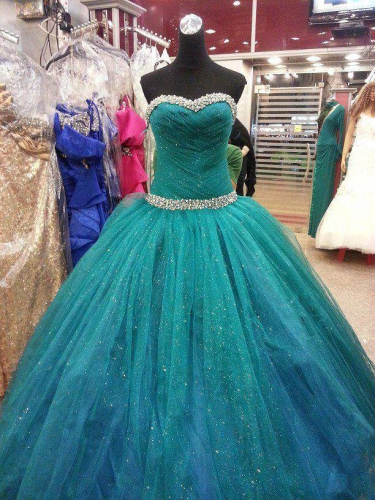 Senior prom is absolutely the most important event in high school. It is one the most memorable nights in a girl's life, as she has the chance to dress in the most beautiful gown, look and feel her best on the special night. For girls, a stunning dress for prom is must! There are so many things to consider to have a perfect prom look. Prom dress shopping can be difficult but with some useful tips, you can minimize the troubles and avoid obstacles.
The first tip or rule of thumb when shopping for a formal dress is to start your search early. Look at magazines, red carpets and celebrities for ideas of styles that you like. Consider looking at celebrities who have a similar body shape to your own. This will give you a better idea of what styles will best suit your shape. Another way to pick out the right style and fit is to try on different styles of prom dresses in bridal shops to see which ones best flatter your shape. Take pictures when you're trying on dresses so that you can reflect on them later and share it with friends for their opinion.
Plan on buying your prom dress at least one month before prom date because you may need to allow time for alterations, finding matching shoes, and accessories. However, you don't want to make alterations too early because you never know when something may change.
Set a budget for your prom dress. While you are researching you should set your budget. Start saving as early as possible and factor in accessories such as shoes, jewelry and make-up. If you don't have a budget in mind take note of the prices of the dresses that you like. This will help you create a realistic budget.
Practice Makes Perfect: Carefully try on your dress, shoes, accessories, hairstyle and makeup(if possible) to ensure that you like the finished look and feel comfortable in it. You don't want to wait till the day of prom to realize that you don't like your accessories. Make sure that you keep your receipts in case you need to return or exchange any accessories. Practice walking around the house in the shoes to make sure that you can walk in them and that they aren't extremely uncomfortable. This will allow you break them and allow you to walk with confidence on your big day.
Finding the dress is only half the battle. To ensure that your special night is perfect make sure to plan ahead with everything that goes into making this night a memorable one. This including prom make-up, hairstyle, shoes, clutch, and other shining accessories.
Remember to wear confidence when walking in the ball room with your prom evening gown on your big night. It's a memorable night all about looking and feeling your best. May you have fun and enjoy a wonderful night for 2015 prom!